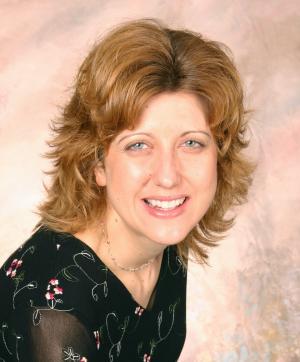 My guest today with a giveaway is author, Melanie Dobson, be sure and read on for your chance to win her Love Finds You book. : )
Welcome to Writing for Christ! Thank you for being with us today.
1: How long did you write before you were published?
I began journaling when I was seven and discovered early in life that God gave me a passion for words. During those younger years, I wrote a number for stories and poems, but pursued nonfiction writing and public relations as an adult. I'd always wanted to write fiction, but thought I would start pursuing this when I was "older." Not long before my thirtieth birthday, I realized that I was indeed older and God reignited the passion in me to write fiction. It took seven years and three completed manuscripts before Together for Good was published.
2: When you held that first book in your hands, what was your first thought?
My baby has a face! For so long I'd labored to create this baby of mine, and it was amazing to finally see her beautiful cover and hold her in my hands.
3: What are you working on now?
I just finished a romantic suspense novel titled The Silent Order about a Cleveland detective who is intent on bringing down the Mafia family responsible for murdering the woman he loved—and an Amish woman who is trying to guard the secrets of her past from him. The Silent Order will be published in November.
4: Where can readers find out more about your books?
The best place is on my website (
http://www.melaniedobson.com/
) or
http://www.fictionfinder.com/
. I write historical romance, suspense, and contemporary fiction, and there is a description of all my novels on both of those sites.
5: What message(s) do you want to be clear to your readers?
Love Finds You in Homestead, Iowa is about a man and his daughter searching for a place to belong. The thread throughout this book is integrity and the need for community. Refuge on Crescent Hill is a romantic suspence, set in an old mansion in Ohio that is filled with both present and past secrets. The message in this book unfolds with one of the twists in the plot so I better keep that a secret as well…
6: What are two things that people wouldn't normally know about you as a writer and or person?
My writing is really used an excuse for my research habit. I love to research and have to pry myself away from the stacks of book and old newspapers in the library so I can actually write a book. The second thing would probably be that I wasn't a consistent fiction writer until I had children. Starting a family forced me to schedule my writing times and when the girls were younger, these times were often quite short so I had to pound out my words during short increments when they were napping or late at night. During that time, I learned the value in writing conistently every day, even when it was just fifteen or twenty minutes.
Thank you for being with us today.
Thanks so much for having me, Casey!
Okay readers, here is your chance to enter to win Melanie's Love Finds You in Homestead, Iowa!!
PLEASE LEAVE AN EMAIL ADDRESS! If I draw your name and there is no email, YOU WILL NOT WIN!
For extra entries:
~Be a follower
~Be a subscriber
And a NEW one:
~Follow my other blog,
Bug's Beads
Contest is only open in the U.S. and void where prohibited. Chances of winning are based on the number of entries and winner is draw from a non-biased third party- Random.org. I am not responsible for any lost or damaged items for said prize.
Thanks for coming by to enter! Contest ends on August 14th.