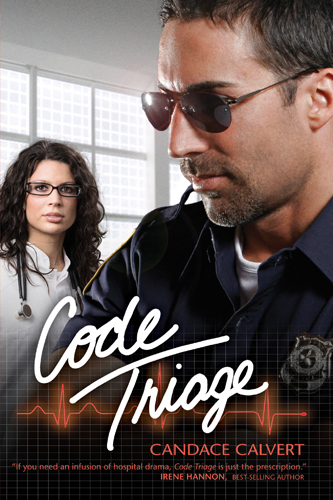 Help me! I need a prescription STAT! Because I am seriously addicted to Candace Calvert's Medical Hope series fiction!
The pace, action, romance, suspense, drama, characters, faith, story! I could go on and on about the things I love about this book (or the entire series).
There is something about a medical drama that yanks at my attention. I don't have to understand the medical terms to get the anxiety of the moment. I don't have to intimately know a hospital to see the staff and workings, the drama or the tension, it is all plainly explained before my eyes, infused with a great story to make it stand up and stand out! And no inappropriate, gag worthy moments prevalent in the television medical industry!
How often do you come across a romance between a married couple? But oh the love story swept me away. It didn't have to be overtly romantic to make me swoon, the characters themselves explode from the page with a romance all their own. And combine a gorgeous, tormented couple and you have a recipe for a great love story with plenty of turmoil.
Emotions run high, with a drug crazed father, a woman determined to claim the man she lusts after and enough medical drama to go around. I can't get enough! I highly recommend this work of excellent fiction!