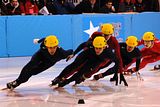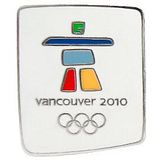 I love to watch the Olympics. I am no sports buff, but there is just something about watching these athletes race for gold. I don't know or understand the difference for me personally, but I will sit and watch sports in the Olympics, that I wouldn't normally watch at any other time.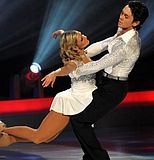 I enjoy summer more than winter, but will take any opportunity to watch some edgy competition and cheer on the racers to the medal they long for. You should hear me when Apolo Ohno races in short track. One would think he could hear me with the way I scream at the tv for him to "HURRY UP!" Have you heard he is now the most decorated American Winter Olympian? He has two medals from these games, a silver and bronze. Wish he would have won gold though.
I love ice skating. Women's Figure skating, Ice dancing, Pairs Figure Skating, if it's on ice and filled with twists and jumps and sparkling outfits, I want to see it. But it bugs me to no end that they show it late at night. Grrr. I stayed up until 11:30 one night to watch Ohno race. At leat that was a weekend! Oh well. I hope they put women's figure skating on the weekend so I can watch it!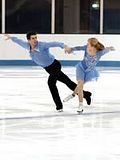 That's my favorite Olympic sports, what are yours? I would love to hear!
Photos courtesy of Photobucket.com