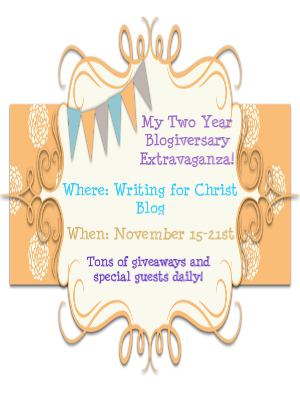 DOESN'T THAT BUTTON LOOK AWESOME????
It perfectly captures what I want this party to be: A BLAST!
Thank you, thank you to those who entered (you know who you are. ;-) And my HUGE THANKS to Renee who saved me a lot of time (and hairloss) by making this absolutely gorgeous button!!!
NOW, you want to grab the button you say??
I've got something special FOR YOU!
Grab my button: get THREE EXTRA entries into the GRAND FINALE giveaways. Not just ONE, but ALL of them!
Yes, I'm dead serious. SO grab my button, leave a comment HERE and you'll get three extra entries into each of the grand finale (November 21st) giveaways. Whether you remember to stop by that day or not.
You have CLEAR up until the first party day:

November 15th

, to get the extra entries so help me spread the word, I will be sooooo grateful!!