I am sooo glad it is Friday! I am ready for the weekend to get here, so I can leave the writing behind for a few days and be creative either with my jewelry or with a good book. What are your weekend plans?
Just EIGHT MORE DAYS until my blogoversary!!! I am busy behind the scenes getting all the posts ready and TRUST me this is going to be HUGE! Don't forget to nab my party button and
email me
. You will be entered for a pre-party prize!
What I Read This Week: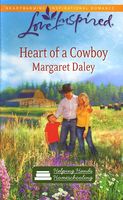 And they are:
Head in the Clouds by Karen Witemeyer (GREAT book- read my review
HERE
)
Hatteras Girl by Alice J. Wisler
Love Finds You in Sugarcreek, Ohio by Serena Miller
Red Ink by Kathi Macias
Heart of a Cowboy by Margaret Daley
I am still holding my
Facebook Jewelry Contest
. "Like" the page during the month of November for a chance to win a bracelet! Don't miss out! :-)
Sorry I forgot to add these before I posted. So if you saw this already, I have added these covers for the two books I CAN'T WAIT to get my hands on!!
Absolutely AMAZING covers!! They have just made the wait ten times harder!
So...how many books did you read this week? Let's increase the total!!